Smoketown Creekside, the 2nd location for Smoketown Brewing, is located at 400 Sagner Ave. Suite 100. In a site flanked by Attaboy, across the creek from Idiom Brewing, the brewery is playing a part in activating the east side of the Carroll Creek park. City resident David Blackmon's new location is in addition to the original Brunswick location, in its 4th year.
He remarked how Frederick's customer base and the City alike were helpful when David was considering locations and ultimately selected this property because it was better in economic value than compared to N Market St. The location will permit a 'critical mass' in the eastern portion of the creek good for all the breweries, but also good for East Frederick.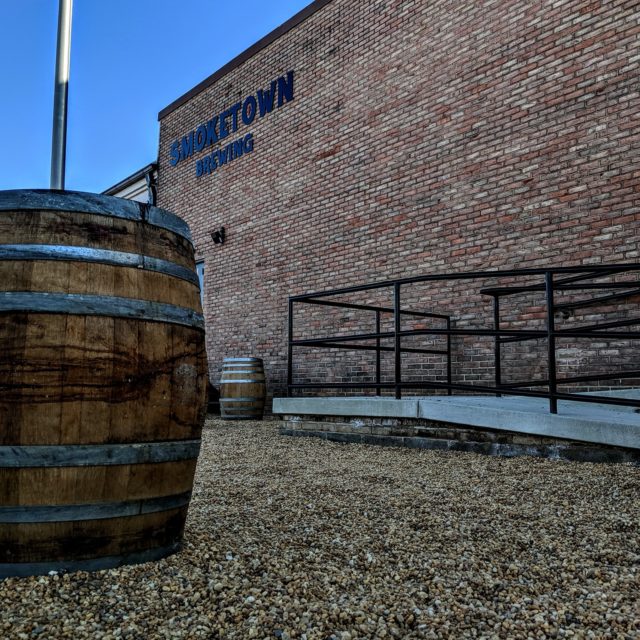 David hopes that more entrepreneurs explore the idea of adding food establishments to make the site a destination. Smoketown plans to set itself apart by creating a venue for live music performances. During the grand opening, it showcased three varying genres: jazz, bluegrass, and rock; the brewery will have a wide variety of music going forward.
Smoketown is proud of their quality and variety of products and David hopes to have 24 varieties in the Frederick location. The brewery underscored that the beer is equal in important to great customer service. David feels the microbrewery is now in place of the older generations' corner tavern and one should feel welcomed and at home when in his establishment.
The brewery is now fully opened, please check them out at https://www.smoketowncreekside.com/ and follow them on facebook at: https://www.facebook.com/smoketowncreekside/